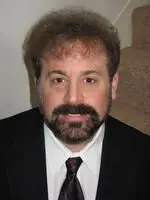 Michael Kaufman, M.F.T., Psy.D. is a Licensed Marriage and Family Therapist who specializes in Individual, Couple and Family Therapy, Anger Management, Substance Abuse, and Parenting. Dr. Kaufman maintains a private practice in Westlake Village, California.
With over twenty-eight years of experience working with families, and as a graduate of Phillips Graduate Institute specializing in Marriage and Family Therapy and Ryokan College specializing in Clinical Psychology, Dr. Kaufman is currently serving as a private practitioner working with a broad spectrum of clients. Among his areas of expertise are Anger Management/Domestic Violence, Substance Abuse, Premarital and Couple's Counseling and teaching parents to effectively Parent "Challenging" Teens.
In addition to being a prominent relationship therapist, Dr. Kaufman has lectured to the Ventura County Department of Probation, various residential programs, colleges, therapists and other general audiences speaking on the topics of Anger Management , Domestic Violence and Substance Abuse. Dr. Kaufman has also appeared on several talk shows as an expert on the aforementioned areas. Under the direction of Dr. Kaufman , Westlake Village Familiy Services, is a nationally accredited Substance Abuse Treatment Facility and is recognized by SAMHSA (Substance Abuse Mental Health Services Agency).

Dr. Kaufman is an interactive, Solution Focused Therapist who utilizes both Cognitive-Behavioral and Family System approaches. His therapeutic approach is to provide support and practical feedback to help clients effectively address personal life challenges. He integrates complementary methodologies and techniques to offer a highly personalized approach tailored to each client. With compassion and understanding, he works with each individual to help them build on their strengths and attain the personal growth they are committed to accomplishing.
Education:
M.A. : Phillips Graduate Institute
Psy.D. : Ryokan College

License, and Certifications:
Marriage and Family Therapist number: MFC 37804
Ventura and Los Angeles County Approved Batterers' Intervention Program Provider
Ventura and Los Angeles County Approved Child Abuse Program Provider
Parent Project Certified Provider
Professional Activities and Memberships:
California Board of Behavioral Science
California Association of Marriage and Family Therapists
Association of Batterers' Intervention Programs
California Association of Anger Management Programs (CAAMP)


Group Affiliations:
Addiction Recovery Professionals Group
Mental Health Networking Group
The Friends of SAMHSA Group
Therapists Linked Group
United States Mental Health Professionals Group
Anger Coach Tips and Resources Group


To view California Board of Behavioral Sciences' Website refer to below link:
http://www.bbs.ca.gov/

To view California Association of Marriage and Family Therapists refer to below link:
http://www.camft.org/ScriptContent/index.cfm?section=entry

To view Association of Batterers' Intervention Programs Website refer to below link:
http://www.abips.com
PLEASE DO NOT USE THE SCHEDULE APPOINTMENT LINK BELOW.
CALL: 1-818-730-2960 or
EMAIL: [email protected]